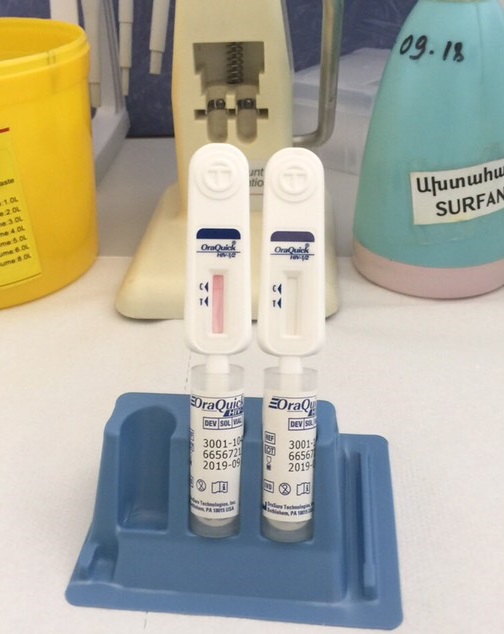 HIV is controllable when diagnosed on time. However many people still identify HIV (human immunodeficiency virus) with AIDS (Acquired Immune Deficiency Syndrom) and so they often think of it as of a death sentence. In fact, AIDS is the final, most severe stage of HIV. Regular testing for HIV will help to detect and control the virus on time.
On 3-4 October 2018 the National Center for AIDS Prevention (NCAP) hosted workshop on "Practical issues of Oral Rapid HIV Test implementation among key populations" for the outreach working staff of "New Generation" Humanitarian NGO.
The workshop provided the participants with information on HIV and AIDS situation in the Republic of Armenia, modes of HIV transmission, approaches to HIV prevention, importance and particularities of rapid testing, possible difficulties related to it, as well taught practical skills on Oral Rapid HIV Testing.
On the first day of the training-seminar NCAP specialists presented the trainees information on HIV/AIDS situation in the Republic of Armenia, modes of HIV transmission, approaches to HIV prevention, pre- and post-HIV test counselling, principles of laboratory diagnostics. Importance of HIV testing was also addressed.
"Very soon testing for HIV will be more accessible than ever", mentioned NGNGO representative Arman Sahakyan who took part in the workshop on HIV testing and Prevention at the National Center for AIDS Prevention. "Since August 2017 NGNGO beneficiaries have access to NGO-based free of charge testing for HIV, and now due to the training of outreach workers, the testing for HIV will also become possible at any location convenient for the beneficiaries. This implies that the outreach workers trained on voluntary consulting and testing services will be able to provide testing services both at the house of the beneficiary and at other places where necessary conditions will be ensured such as the appropriate temperature, lighting, confidentiality etc."
The two-day workshop is also important because people directly working with the project beneficiaries and target groups, i.e. outreach workers in this case, reinforced their knowledge on HIV and AIDS, acquired relevant skills on testing for HIV among the beneficiaries. The workshop also provides the opportunity to make the HIV-related services more accessible to the beneficiaries and target groups the NGO works with.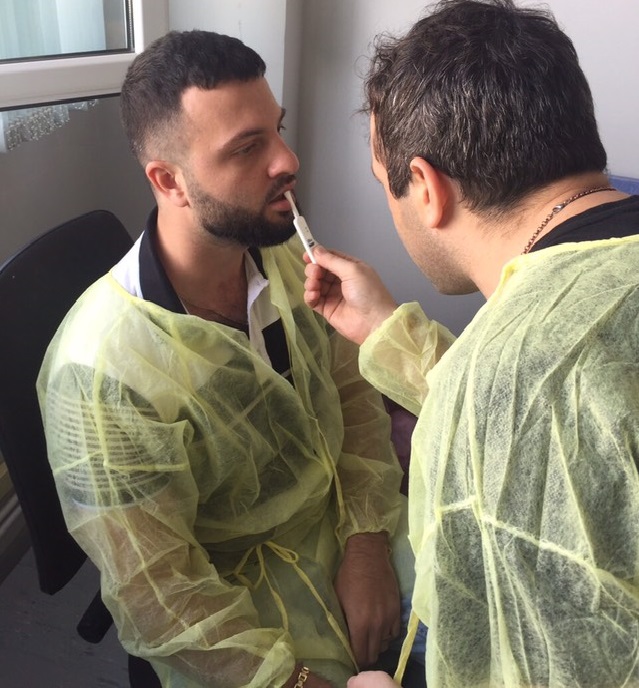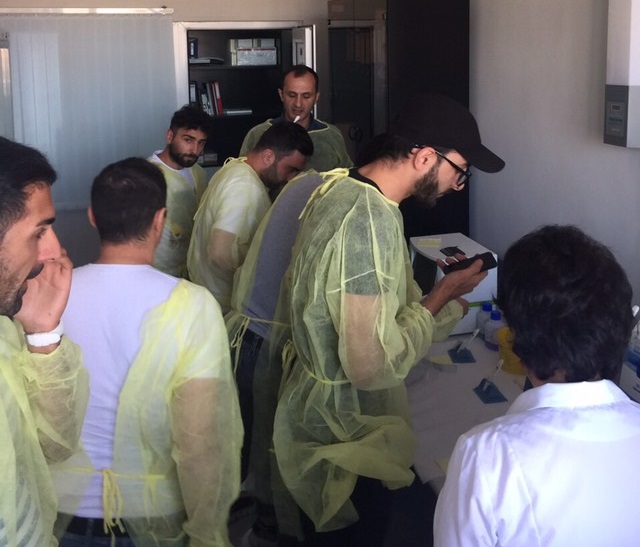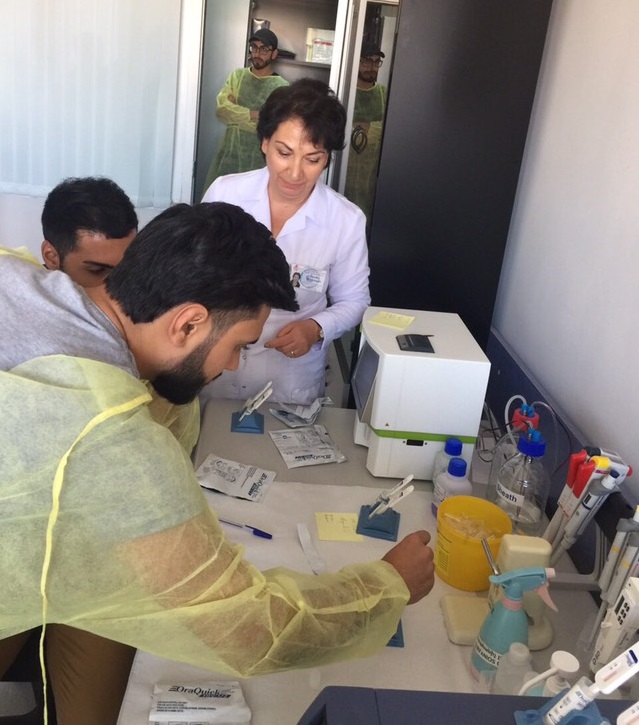 The workshop was organized at the initiative of New Generation Humanitarian NGO, at the National Center for AIDS Prevention for outreach workers of projects on HIV Prevention funded by the Global Fund to fight AIDS, tuberculosis and malaria.