Meeting with Ambassador for an Ile-de-France without HIV / AIDS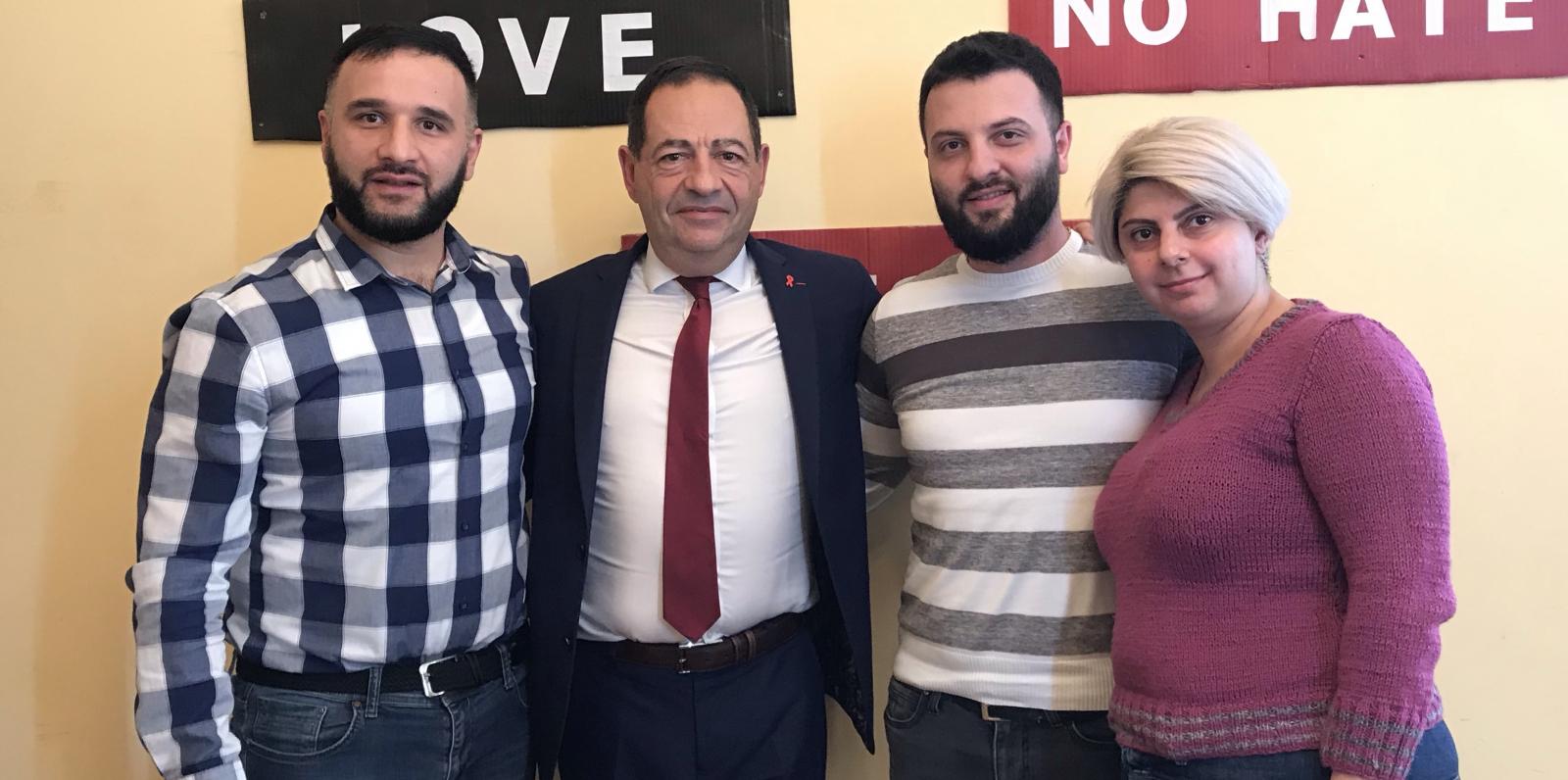 On November 19, 2018 "New Generation" Humanitarian NGO hosted Mr. Jean-Luc Romero- Michel, Ambassador for an "Ile de France" without HIV/AIDS.
During the meeting we discussed our organizations' activity, HIV and AIDS situation in Armenia, vulnerable groups of HIV access services, as well recent growth of hatred and intolerance towards LGBT people and Human Rights organizations dealing with their issues, also causes and possible solutions to this situation.
At the end of the meeting the both parties came to a mutually beneficial cooperation.