Three-sided Memorandum was signed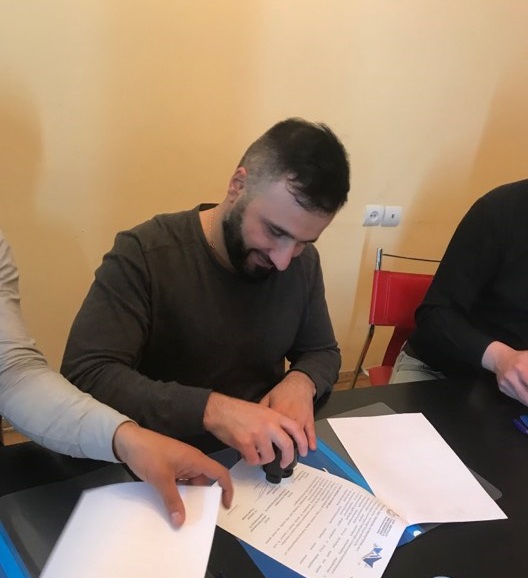 Specifying the serious increase of HIV and AIDS cases in Armenia and highlighting the importance of building partnerships between NGOs in the fight against HIV and AIDS, on March 29, 2019, New Generation Humanitarian NGO, Colorful House Social-Cultural and Human rights defender NGO and For Strong Future Youth NGO signed a memorandum of cooperation (Appendix 1). It was signed by the President of the NGNGO Sergey Gabrielyan, the President of the Colorful House NGO Garik Amolikyan and the For Strong Future NGO President Maxim Trubkin.
The purpose of the memorandum is to support the implementation of the National Program on HIV / AIDS in Armenia through the reduction of HIV and AIDS cases and awareness raising.
Head of the NGNGO Sergey Gabrielyan highlighted the signing of the memorandum, noting that it will contribute to the further integration and exchange of experience of the MSM and Trans communities. Such cooperation will minimize the repetition of beneficiaries.
The NGNGO remains committed to its principles and mission and continues to strengthen the sectoral CSOs and engages them in HIV prevention programs as partners.
NGNGO President Sergey Gabrielyan underlined that the memorandum is open and other NGOs working with HIV / AIDS prevention, as well as NGOs working with MSM and LGBT community representatives can join.