YOUTH EXCHANGE TOOK PLACE BETWEEN ARMENIA AND GERMANY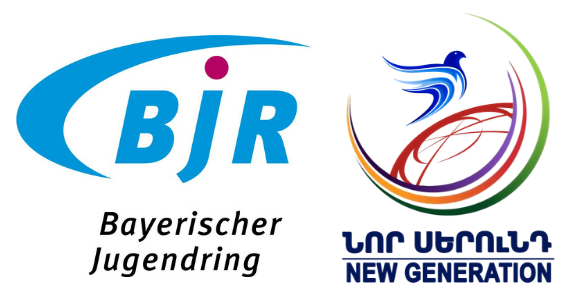 On June 10-16, 2019 the youth exchange between Armenian and German youth workers took place in Munich, Federal Republic of Germany in the scope of cooperation between New Generation Humanitarian NGO (NGNGO) and Bavarian Youth Council (BJR).
Representatives of different youth NGOs, municipalities of Armenia and Germany dealing with the issues of Armenian youth, ensuring their participation in cultural life, recreation and other fields took part in the youth exchange from the Republic of Armenia
During the exchange the Armenian participants visited the Youth NGOs of Germany and got to know with their work and activities. They also visited the Bavarian State Parliament (Bavarian Landtag) where they met and discussed youth issues with the members of Bavarian parliament. The youth exchange also included many cultural and study trips in the city of Munich and Bavarian villages. The participants also had a chance to visit Salzburg city of Austria.
In an active and enthusiastic atmosphere the participants of the youth exchange drafted and developed the plan and schedule of further activities and future co-visits.
At the end of exchange program which includes internships and many other visits to Germany and Armenia, the participants will have the opportunity to draft and implement youth projects in Armenia aimed at development and promotion of the youth work in the country.