In 2018, for the first time in the Republic of Armenia, three-day training for the promotion of the MSMIT tool has been implemented in the framework of the "Right to Health" program funded by the Eurasian Coalition on Male Health (ECOM).
The purpose of the training is to use the MSMIT tool as a guide for the service package for MSM.
This tool is intended for healthcare organizations' staff, HIV and STI project leaders, non-governmental organizations, community and civil society representatives.
The first meeting took place from October 31 to November 2, 2018 with the participation of representatives of the RA HIV and AIDS Prevention Sphere NGOs, during which international expert Svyatoslav Sheremed presented to participants the essence of the MSMIT instrument and the importance of its application. Then, in conjunction with the Participants, the exchange of opinions was made through a "Basic and Extended Service Package", which includes all possible MSM services available for effective HIV prevention.
During the second meeting, on November 5, 2018, at the New Generation Humanitarian NGO (NGNGO) Sheremed and NGNGO employees reviewed and finalized the "Basic and Advanced Services" package.
On the third day, November 6, 2018, the meeting took place among RA Ministry of Health, the AIDS Prevention National Center and RA CCM representatives took place. Sheremet also presented to the representatives the essence and application of the MSMIT tool. Then, Alik Ustyan, Coordinator of 'Right to Health' Program, presented the "Basic and Extended Service Developed Package" when some suggestions raised which were included in the above package.
The "Basic and Extended Service Package" is envisaged as a tool of advocacy for the national HIV response program.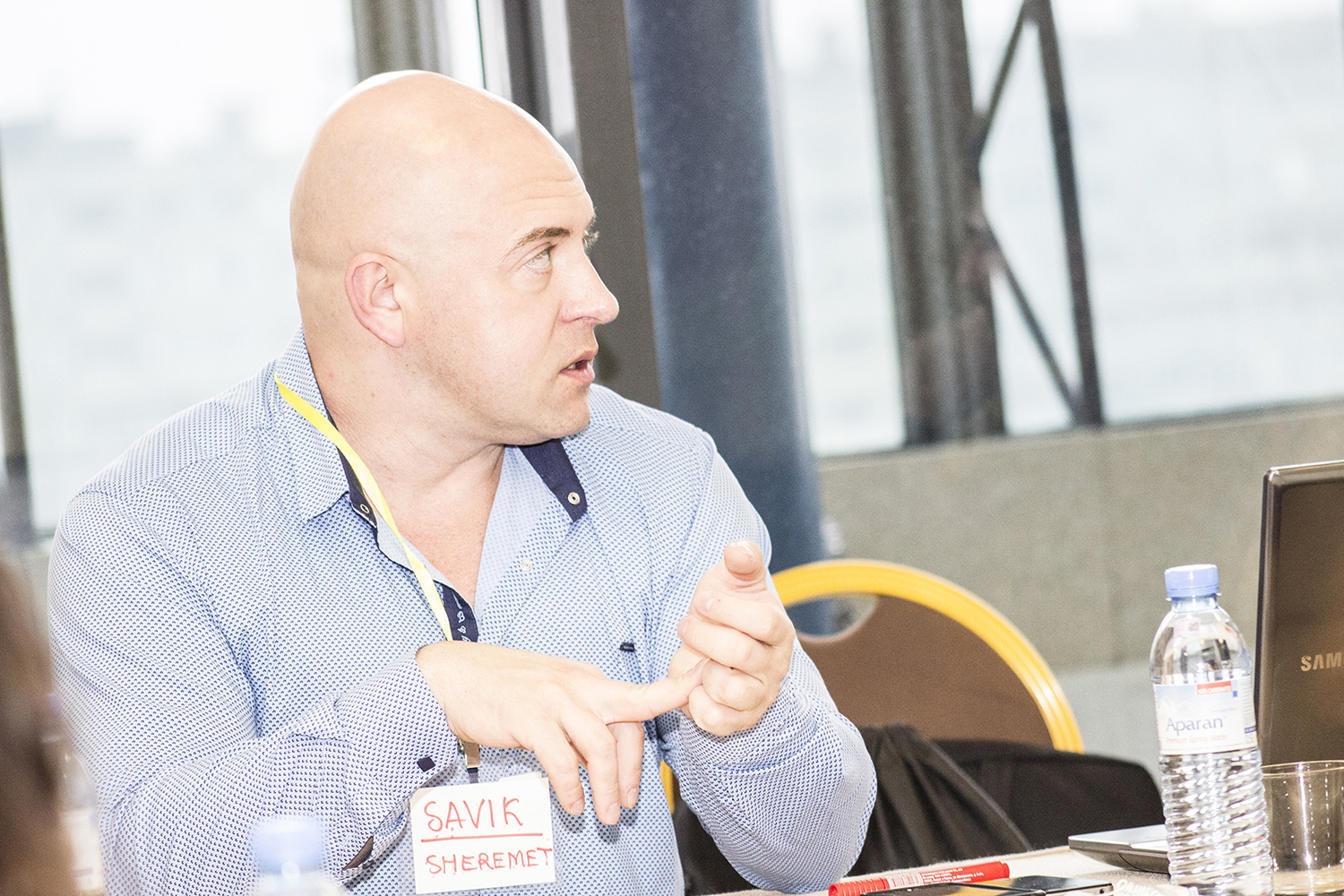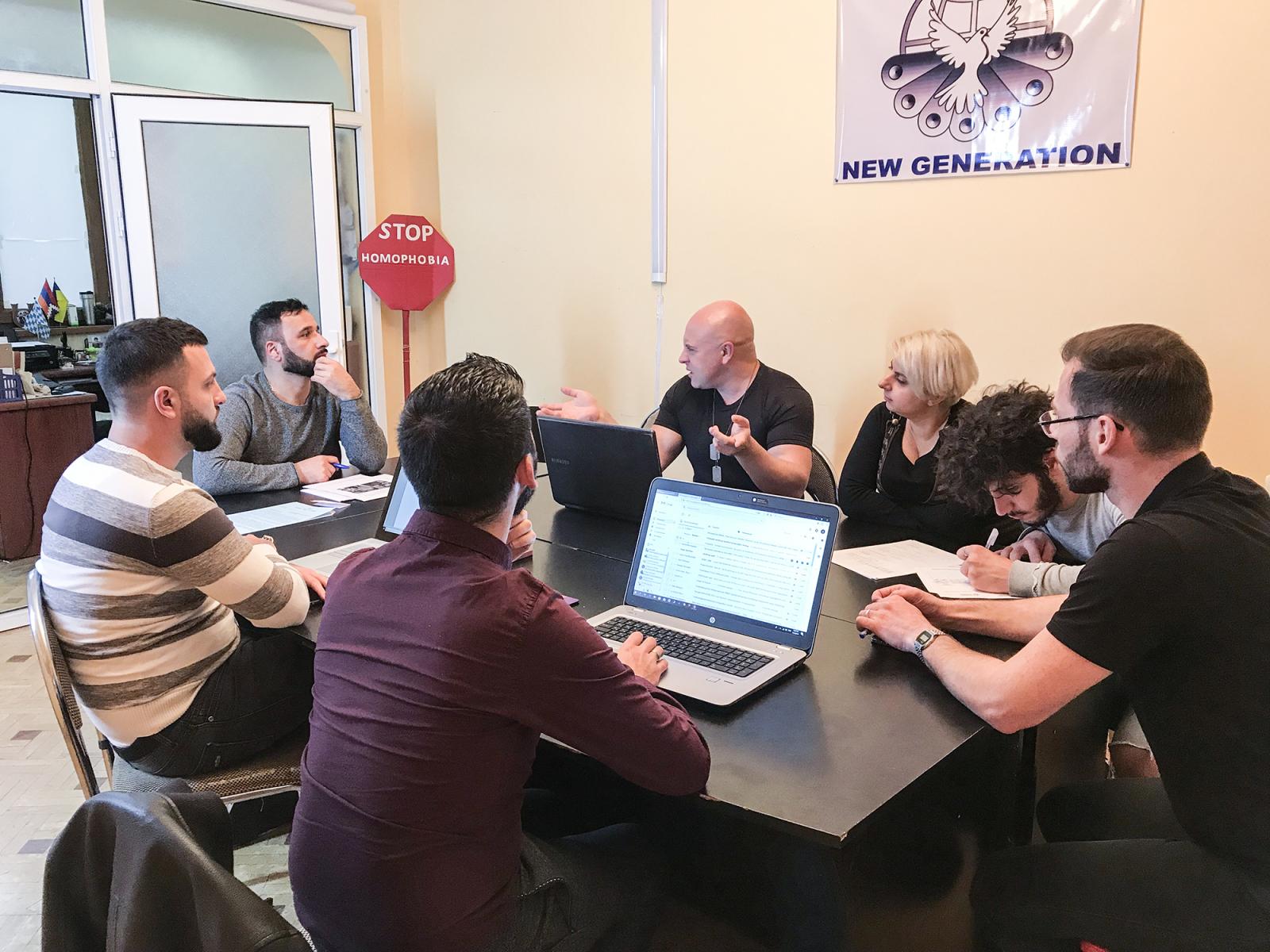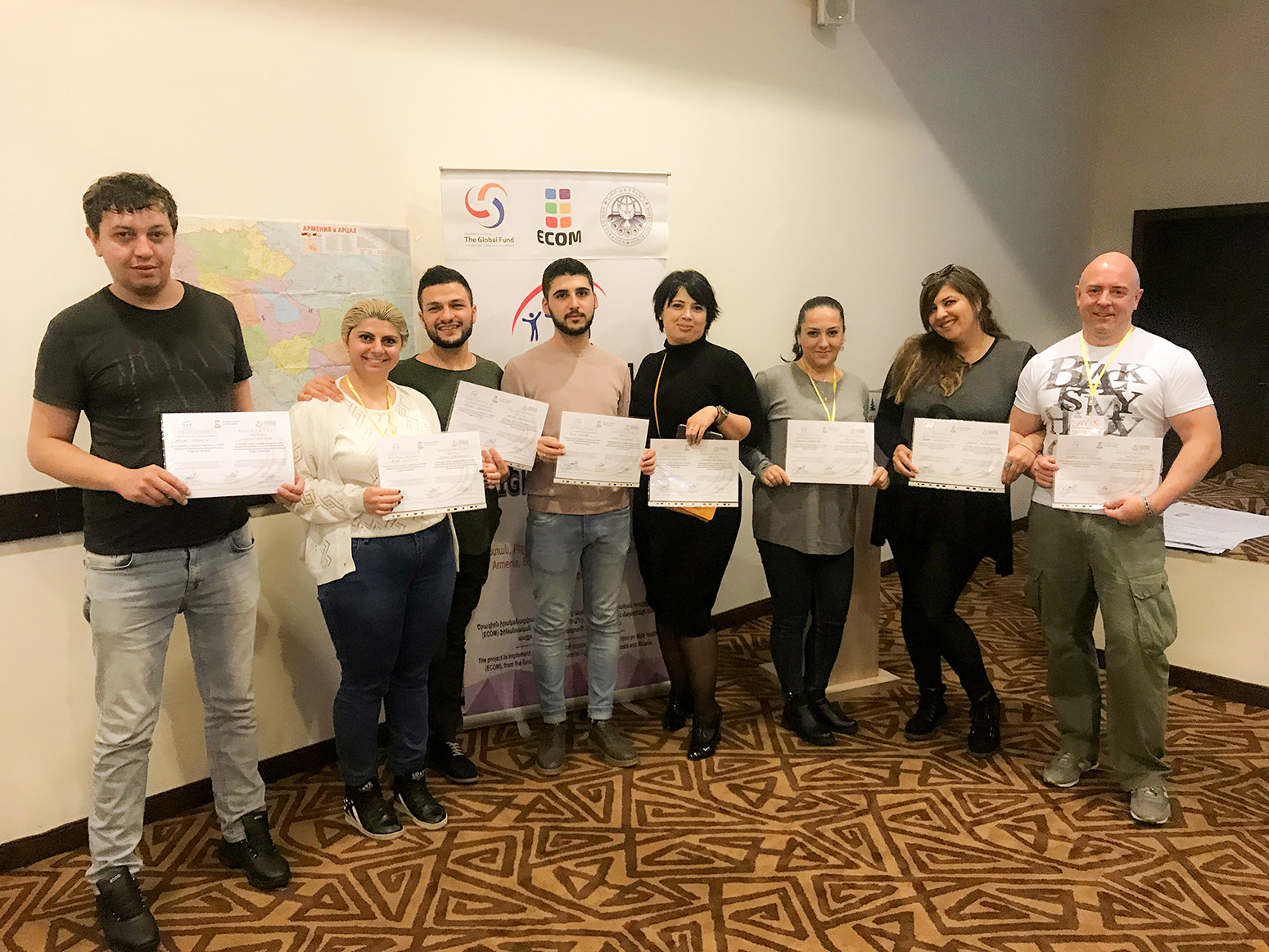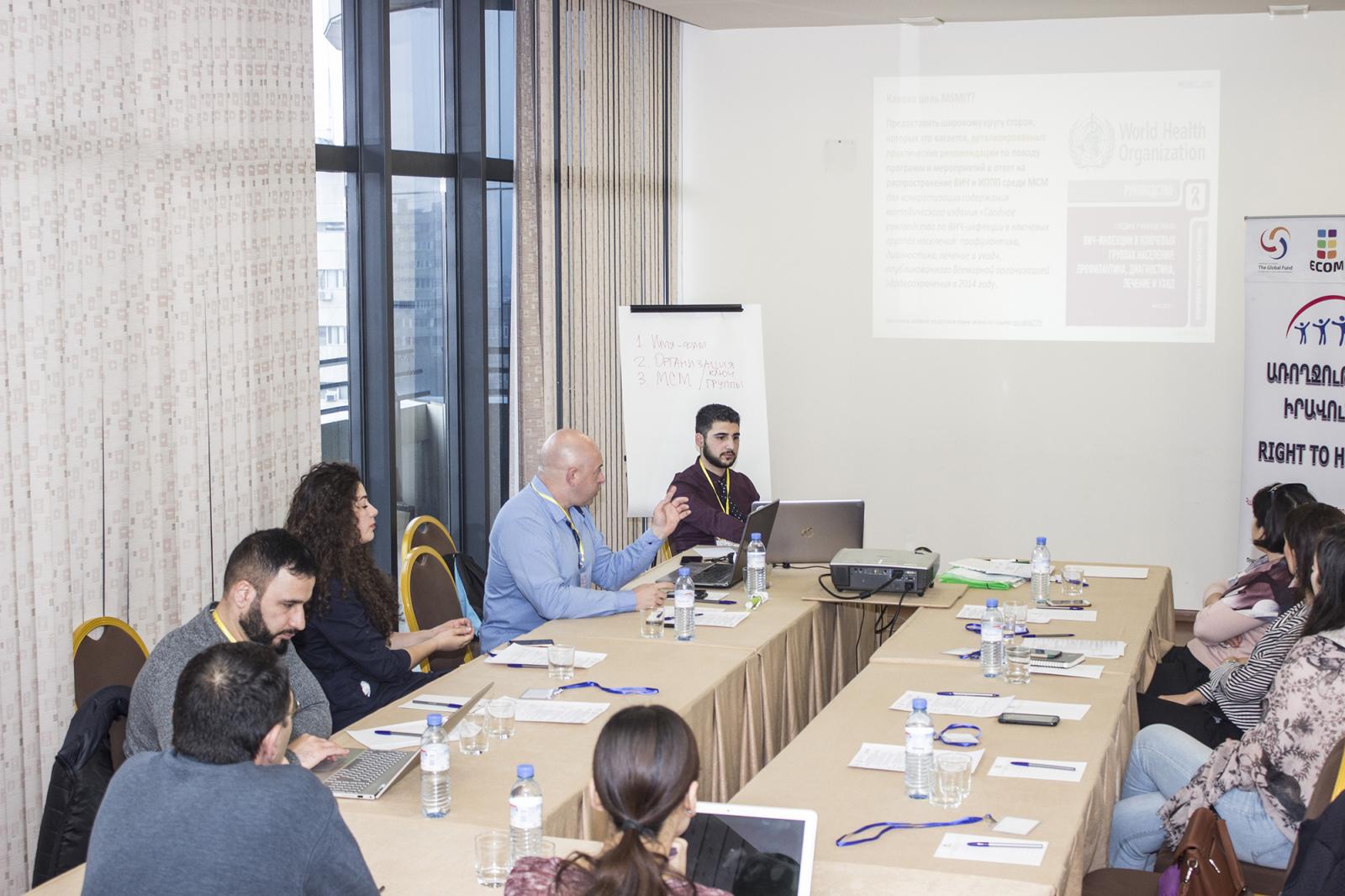 This training is implemented by New Generation Humanitarian NGO in the framework of "Right to Health" project with the financial and technical support of the Eurasian Coalition on Male Health (ECOM) from the funds of the Global Fund to fight AIDS, tuberculosis and malaria.